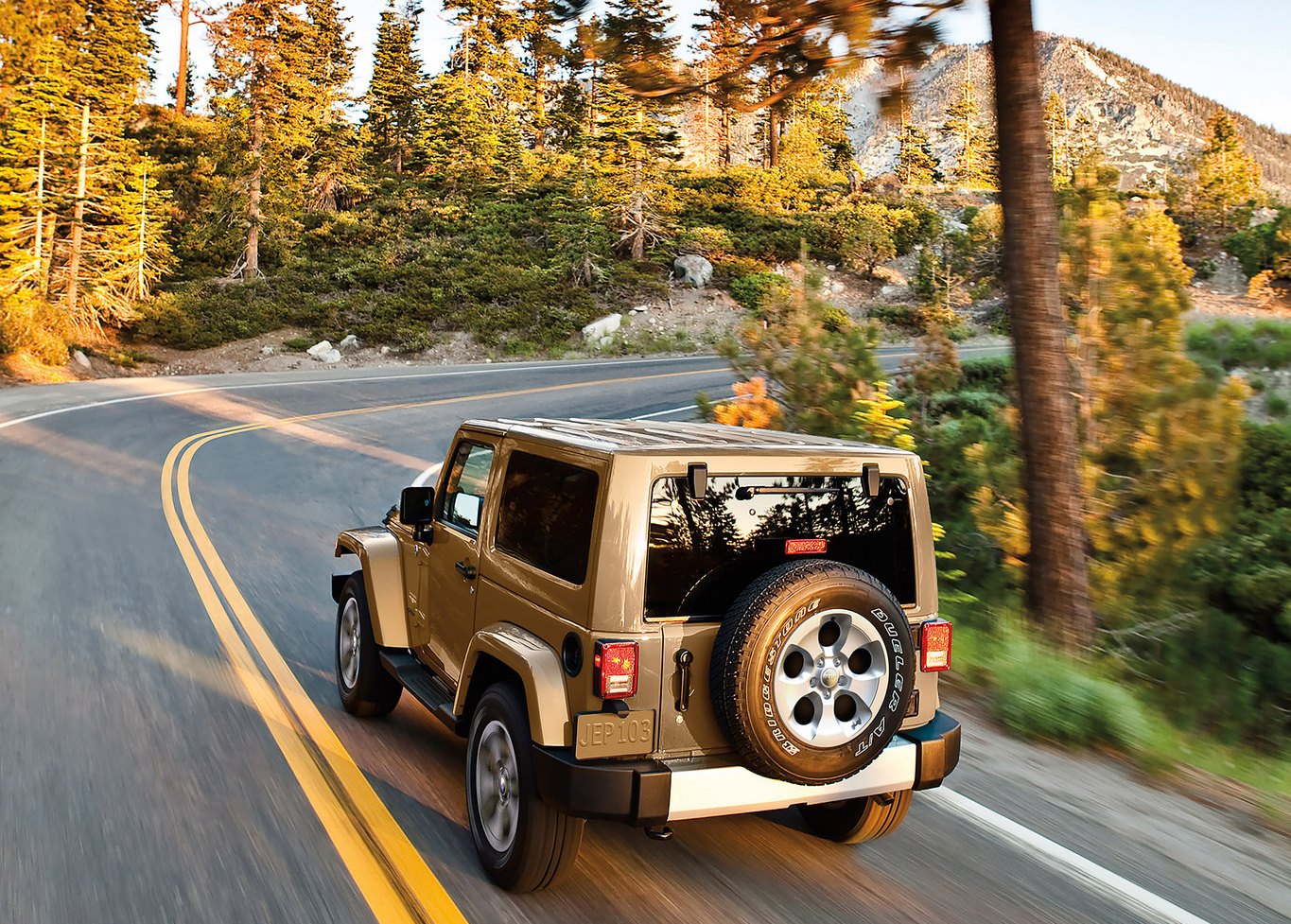 It's difficult to think of a more American vehicle than the world-famous Jeep Wrangler. The quintessential Jeep is built in Ohio, made for off-roading, and is unmistakable. 
Wrangler was officially brought into the world in 1986 and has been the ultimate symbol of Jeep's ruggedness ever since. Enthusiasts understand and respect the Jeep Wrangler's ability to go off-road and conquer any obstacle in its way. However, most drivers will be getting a sturdy, good-looking SUV with plenty of storage space and a safe, reliable ride for bad weather. 
Off-roading capability is provided by standard four-wheel drive, a great suspension system, a heavy-duty axle system, and a host of other great mechanical parts. The ride height of the Jeep Wrangler allows it to clear most obstacles with little to no inconvenience on the undercarriage. 
A standard 3.6-liter V6 engine that puts out 285 horsepower and gets an EPA-estimated 17 miles per gallon city and 21 miles per gallon highway. The standard transmission is a six-speed manual that Jeep enthusiasts are sure to love, but there's also a five-speed automatic transmission available for those that prefer to not shift their own gears.
Personalization is a huge area for Jeep owners to separate themselves from other Jeep owners. Mopar offers a ton of different accessories and parts to get your Jeep Wrangler just the way you want it. Lighting kits, lift kits, new wheels, removable tops, and more are all available!
Jeep offers two different body styles for the Wrangler. One is the two-door model that you're definitely familiar with. The other is the "Wrangler Unlimited" that has four doors and a much longer wheelbase for more back seat comfort and storage.
Cumberland Chrysler Dodge Jeep Ram and FIAT in Cookeville, Tennessee is proud to work with Jeep to offer our customers the legendary Jeep Wrangler. It's one of the most beloved SUVs ever created and we want to do fans of the Wrangler proud. Visit our dealership to learn more about the Jeep Wrangler. We serve Cookeville, Crossville, Murfreesboro, Sparta, Smithville, and the entire Middle Tennessee area!